What agricultural products are in demand for a better and sustainable
quality of life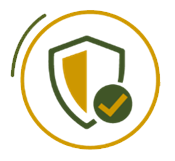 INTERGRITY
What agricultural products are in demand?. At ComfeedKings, we truly realize farmers' needs to supply additional nutrients essential for plants to grow successfully while ensuring good and quality crop yield. Consequently, we carefully select a variety of fertilizer formulas from different leading resources around the world that are most suitable for each type of plants to ensure that farmers are provided with a complete selection of fertilizers to satisfy their needs. Apart from remarkable product quality, customers of Rabbit Brand fertilizer can enjoy exceptional and high-standard service, and rest assured of the fertilizer's best-in-class quality as guaranteed by the internationally recognized standard of ISO9001:2015.
Our Mega Production plant is one of the leading Manufacturing companies across Africa offering high-quality products and services.
We are profoundly proud to grow side by side with our fellow farmers and partners, to ensure our consumers live a fulfilled life, and to diligently undertake our responsibility while being true to Comfeedkings' abiding passion. \
Integrity has been the firm foundation for Comfeedkings' success and will continue to steer us towards the strong and enduring centennial milestone in an attempt to offer innovative agriculture for a better and sustainable quality of life to people across the region. We proud ourselves by providing to the public what agricultural products are in demand.
Have a glance at our products.
Scelerisque adipiscing at vitae quis egestas diam orci in bibendum augue luctus semper tincidunt venenatis quam etiam risus fermentum tortor feugiat placerat pellentesque elementum tellus curabitur malesuada sapien turpis ultrices adipiscing interdum sollicitudin.
Enim, interdum vulputate netus quis sapien malesuada neque, nec enim at urna gravida accumsan nunc, mi eu id ullamcorper amet commodo pulvinar tortor, augue donec placerat eget parturient amet, suscipit adipiscing nibh.
Eleifend varius enim, eget lorem euismod amet, integer adipiscing volutpat sit sed nunc morbi nunc eget aenean eu amet maecenas lectus potenti fermentum, ac ac proin id et egestas iaculis imperdiet justo.
Address: PLOT 1 BX 3 A JAN KEMPDORP JAN KEMPDORP NORTHERN CAPE
8550
office : +27782736409
whatsApp : +27782736409
Email: info@comfeedkings.com